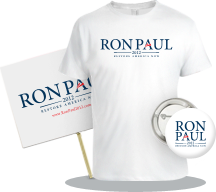 SEO Tools
Submit Express
Reports the
Denver Post:
Colorado
Republicans are heading to their national convention with their most conservative delegation in years, as supporters for Ron Paul and
Rick Santorum
masterminded a stunning upset in electing delegates.
At the state convention in Denver today, Paul forces easily were the most vocal, adding their candidate's name at almost every opportunity. When Republicans sang "Hey, hey, hey, good-bye" to President Barack Obama, Paul backers changed the words to "Hey, hey, hey,
Ron Paul.
"
The momentum was painful for Mitt Romney supporters, who had assumed when Santorum dropped out of the presidential race this week they'd have a much easier time in winning Colorado's delegate and alternate seats to the Republican National Convention in Tampa in August…
"This is a revolution," said Florence Sebern of Denver, an "unpledged" delegate who was wearing a Paul pin. She was part of the slate…
Matt Holdridge, the state director for Paul, read an e-mail from the candidate that began with "Wow!" in reference to the slate of supporters elected Friday…