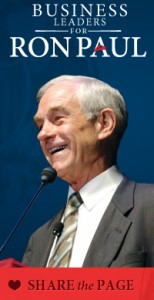 Associated Press - AP 2012
The Republican Party has just announced, "This was a Long Sought win for Ron Paul, he has been running a robust campaign so far, and this State was well deserved," just reported on A Nationally Syndicated Web-Cast minutes ago. I would have to agree, the number of delegates Ron Paul will accumulate here definately helps his bid at the Oval Office. Mitt Romney came just 1,408 votes short of Paul thanks to an overwhelming turnout from East Lansing. In this heavily populated City in the heart of Michigan, leaves covering the landscape as do Ron Paul Supporters.
Tuesday finished with 3,430 votes for Ron Paul, beating both Santorum and Romney, by almost a thousands of votes, nobody came close. Let's see if he can win California which is going to give him his highest number of Delegates in a single state. "He is poised for Super Tuesday," is what I have been hearing a lot from his campaign director.
After Michigan being announced a win for Ron Paul, Rick Santorum said this, "Come Convention We'll be having tea, watching March Madness, ready to not be there, and still praying for a win!"